Green Elephant plants and gifts opened at 49 King Street, Carmarthen on 12th October 2019.
The shop is a little botanical oasis, filled with beautiful houseplants from tiny cactus to huge palms and everything in between. If I don't have a plant in stock I will do my best to source it for you the customer.
Green Elephant also stocks various sizes and styles of pots- ceramic, terracotta, stone, woven as well as metal, hanging pots and baskets too.
There is a small selection of gifts and cards. Gift vouchers are also available for that plant crazy person!
I hope your visit to Green Elephant is enjoyable, calming and relaxing amongst all the greenery.
I am often asked why the shop is called Green Elephant- well, my favourite colour is green and yes, you guessed it, my favourite animal is the beautiful elephant. So there you have it.
royal_slider_gallery_16580-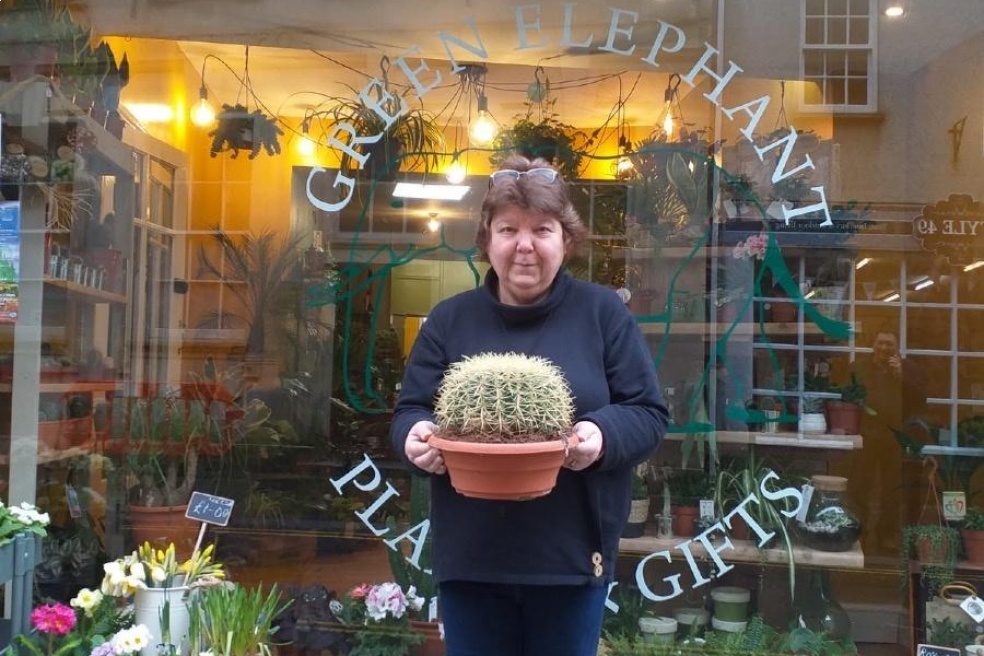 /opt/ft/core/content_blocks/bootstrap/CMSImageSet/content.tpl.php